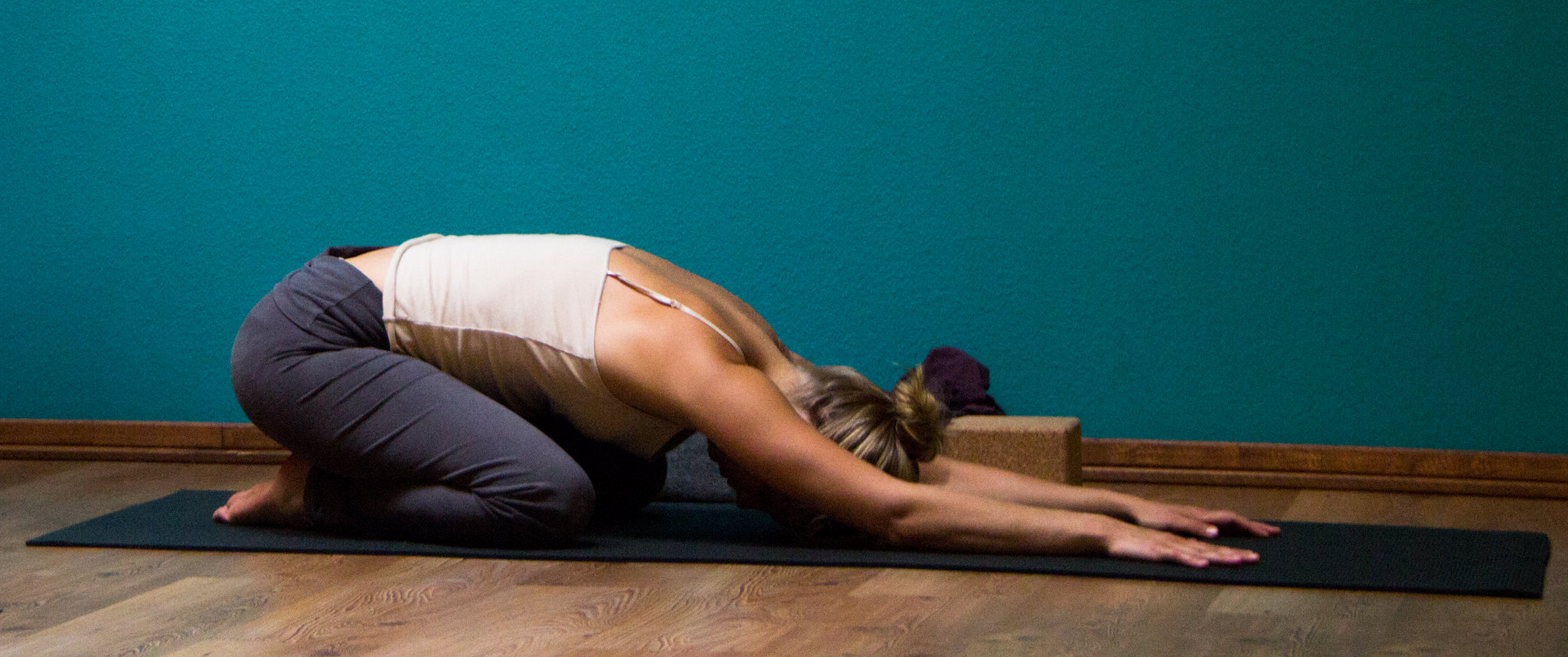 What is feminine yoga?
Feminine Yoga is a type of yoga practice that corresponds to the female body and adapts to its circumstances. It responds to the individual needs of women, depending on what their body and psyche needs. Instead of practicing yoga in the same intensity throughout the cycle, we adapt our yoga practice to the different phases of the cycle.
Feminine Yoga supports us in a hormonal imbalance, thereby counteracting problems/diseases such as PMS, endometriosis, PCOS and unfulfilled desire to have children. We find deceleration in a masculine-dominated society by reconsidering the power of femininity.
Yoga practice can help us to experience healing both physically and emotionally, and I look forward to accompanying you on this journey. I want to give women the opportunity to playfully come back into contact with themselves, their bodies and their own needs, as well as to help them build the self-confidence to live by them. I work with the following yoga styles and techniques.
Yin Yoga
Yin Yoga is a very gentle, rather passive yoga style, in which asanas (yoga postures) are usually held for 3-5 minutes. It does not address the muscles, but tendons and fascia, which can release deeper tensions and ridgidifications.
In addition, Yin Yoga can have a very decelerating and calming effect, and positively affect the vegetative nervous system. It helps women regain more contact with their passive, receiving side and relieves stress.
Vinyasa Yoga
Vinyasa Yoga is a very dynamic yoga style where exercise is coordinated with the breath. A kind of meditation in motion can arise and the original life energy (prana) is stimulated.
It is a very Yang (male) embossed practice, which can often be physically demanding and also associated with a certain (internal) performance-pressure. That is why I only teach very gentle Vinyasa Yoga so that it is accesible for everyone, and there are plenty of opportunities to relax in between.
Moon Yoga®
Moon Yoga® is a yoga style developed by Andrea Kampermann especially for women. This practice helps us rebalance our hormones and reconnect us with our own female power.
Moon Yoga® combines exercises from Vinyasa Yoga, Fascia Yoga, Yin Yoga, Fertility & Hormone Yoga and Restorative Yoga. It includes both dynamic and passive sequences, which are always very gentle, and are adapted to the needs of the participants. In doing so, fertility is promoted, bonding in the tissue is specifically dissolved, the detoxification of the body is increased and the immune system is strengthened.
Moon Yoga® supports the treatment of hormonal imbalance and related diseases such as endometriosis, PCO syndrome, myomas/cysts, PMS or thyroid diseases such as Hashimoto. It can also counteract chronic exhaustion and potential burnout.
Due to the focus on the lower abdomen, it helps all women to reconnect with it, as many of us lose it in everyday life. This will allow us to return to our own feminine power and use it for our healing and our lives.
Embodied Yoga Principles
The "Embodied Yoga Principles" (EYP) are a pracmatical and undogmatic set of principles conceived by Mark Walsh, which are applied to certain postures. This allows us to gain a deeper insight into our own behavioral patterns, and to strengthen our awareness of our behavior with ourselves, as well as in relationships.
We can use it to transfer insights from yoga from the mat into daily life. This can have a very empowering effect, as we can then reduce possible negative behavior patterns and establish and strengthen positive ones.
Group lessons
I offer open and closed group lessons both live and online. In the timetable you can see when which classes are offered and in which language (German or English).
Individual lessons
Do you have a special concern or topic on which you would like to work with me? Then you can book a single lesson with me, where we can focus on this individually. I also offer these live as well as digitally.
Workshops and retreats
I also offer workshops on special topics from time to time. More information will follow soon.